This website would like to use third party cookies to analyze traffic. This analytics data will be anonymized and can't be used to identify you.
For more information, please review our
Accept
I do not accept cookies
Privacy Policy
https://app.longboat.com/gateway/privacy?locale=en
ABOUT THIS STUDY
Spasticity is a clinical feature that often occurs as the result of damage to the brain or the spinal cord. It affects muscle tone and can cause stiffness and difficulty moving joints and limbs. Spasticity affects more than 12 million people throughout the world1.
Up to 38% of stroke survivors experience spasticity within one year after a first stroke2 and it's estimated that up to 50% of patients with traumatic brain injury experience spasticity3. If you're suffering from lower limb spasticity caused by a stroke or traumatic brain injury, you may qualify for this research study. The PATTERN study is investigating the safety and effectiveness of a treatment called NT 201 in treating patients with lower limb spasticity caused by stroke or traumatic brain injury.
The treatment in the PATTERN study is called NT 201. It is currently used to treat various conditions, including upper limb spasticity. This study will examine if it is safe and effective in the treatment of lower limb spasticity.
If you qualify and are selected for the study, your initial participation will last for 12 weeks. Following this, you may continue in the study for a further 80 weeks. Altogether, this will include up to 20 visits to the clinic. At these visits, you may receive the study treatment and will complete some assessments, including physical examinations, blood sampling, health questionnaires, and walking assessments.
If you are interested, please scroll down to the next section to see if you may be eligible to take part.
References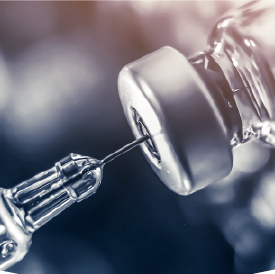 DO I QUALIFY?
Please answer the following questions to see if you may be eligible to participate in the PATTERN study. When you are finished, click DO I QUALIFY?
1
Are you aged between 18 and 85 years old?
2
Have you been diagnosed with lower limb spasticity caused by a stroke or traumatic brain injury?
3
Are you able to stand (with or without assistance)?
4
Are you able to lie down flat and extend your knee?
5
Do you weigh more than 50 kg?
Hu Added Text
You may be eligible
Based on your answers, you are potentially eligible for the PATTERN study. Please look at the map below to find your nearest site and contact details. The site will be happy to answer your questions and discuss next steps.
You are not eligible
Based on your answers, you are currently not eligible for the study. If your answers to any of the questions change, please check back to see if you are eligible. Thank you for your interest.
FAQs
Clinical research studies are scientific experiments in people, led by researchers and doctors. Clinical studies provide valuable information and help us to improve healthcare. They can help us to understand a condition better and learn how best to treat it, and can lead to new treatments being made available. People decide to participate in clinical studies for a variety of reasons. Some wish to contribute to medical research, potentially to help others with the same condition as them. Others may wish to try a new approach to therapy, or want to receive a drug that they would otherwise not have access to.
All drugs must go through several phases of clinical research before they can be made available to the public. The earliest clinical study phases that investigational drugs go through look at whether a drug is safe, and explore any side effects it might cause. A later phase clinical study aims to test whether a new treatment is better than existing treatments. The PATTERN study is a Phase 3 clinical study, which is investigating whether the study treatment, NT 201, is effective and safe in treating lower limb spasticity
Every person who takes part in a clinical research study is supported by a dedicated team that includes doctors, nurses, and other healthcare professionals. The commitment of each participant and the entire study team is important to help meet the objectives of the study. All clinical research studies are performed according to strict ethical and governmental guidelines, to ensure that participants' rights are protected while key study information is being collected.
The study begins with a main period that will last for 12 weeks. Following this period, if you are still eligible and wish to continue in the study, you may continue to receive treatment and attend visits for up to a further 80 weeks.
In total, your participation may last up to 92 weeks, but you are free to withdraw from the study at any time. If you wish to withdraw from the study, please contact your study doctor.
You are free to leave the study at any time and this will not affect your future care in any way. Your doctor will continue to provide care and advise about alternative treatment options.
All medications, both those that are approved and those undergoing clinical trials, may potentially cause side effects. Some of these are known, but there could be others that have not previously been observed. Study procedures may also involve risks. Some of the following side effects have been previously observed after treatment with NT 201: dry mouth, headache, muscle weakness, reduced sense of touch, or swallowing difficulties. Allergic reactions, including swelling, inflammation, or pain, may occur in response to the injection.
If you are interested in taking part in the study, you will be given a copy of the Informed Consent Form. This form will outline all the known potential side effects of the study treatment and study procedures, and you will have an opportunity to discuss these with the study doctor before you decide to take part. If any further risks are discovered while the study is ongoing, you will be informed immediately.
If your condition gets worse after you start the study, your study doctor will discuss additional or alternative treatment options with you, if necessary. These options may include: continuing with the study treatment, withdrawing from the study, switching to a different type of treatment, or taking medication to relieve your symptoms.
Your health and well-being are of utmost importance during the study, and any decisions regarding the study treatment or any alternative treatments will be made with that in mind.
Before taking part in any clinical study, you will be given detailed information about the study to review. If, after reviewing this information, you agree to take part, you will then be asked to give written informed consent. Then, the study team can perform a complete eligibility check to confirm whether or not you can take part.
If you are interested in learning more about this study or wish to take part, please answer the questions in the Do I Qualify? section above to find out if you may be eligible.
Your data will be collected, handled, and processed in compliance with applicable regulatory guidelines. It will not be shared with anyone other than in circumstances that will be explained in your informed consent form.
You may or may not receive any benefit from being in the study. It is possible that you may get better, stay the same, or get worse. If you take part in this study, other people with lower limb spasticity may be helped by the research.
Please use the map below to find a study site near you. Then, click the site to view their contact details. New sites will be added when they are available, so please check back if you don't find one near you.